Conveniently located next to Fort Myers Premier ball park, "Terry Park". (Where Babe Ruth once played). We are less than a minute from the famous River District in Downtown Fort Myers. REDBONES BAR AND GRILL is a historic landmark, and still one of the best kept secrets in town.

Family Owned & Operated, REDBONES BAR AND GRILL has that comfortable feel unique to small businesses. We have kept up with the times, yet still maintain that personal relationship with our patrons that others seem to have forgotten.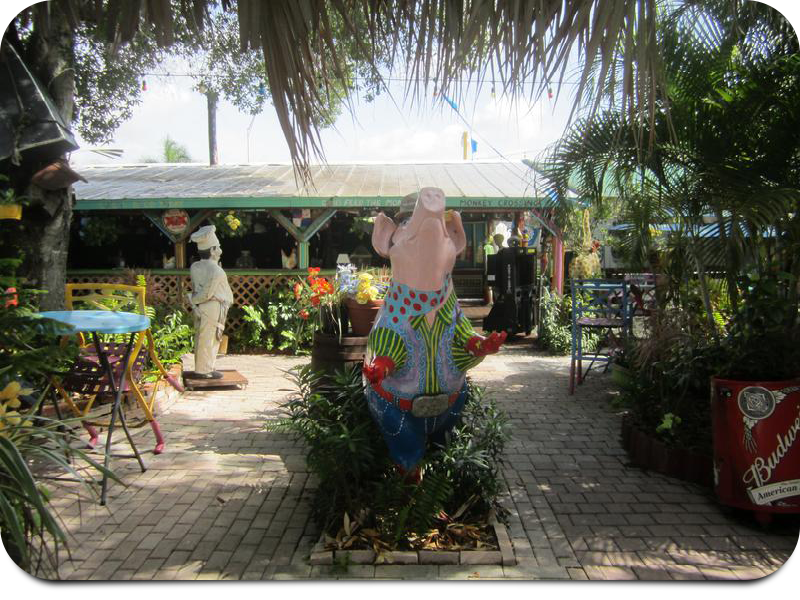 Special occasions are a hallmark at REDBONES BAR AND GRILL. Where you can indulge in 2 Distinctive Atmosphere's from the Cold Inside Bar with Dinning to the outside Island Oasis Backyard.
Call us to schedule today; we are fully equipped to handle large parties.
JUST EAST OF THE CENTER OF DOWNTOWN FORT MYERS
HAPPY HOUR SPECIALS DAILY!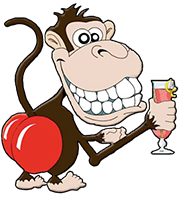 For a one of a kind experience, this is the place to be. Come on out! Win cash in our FREE Money Machine & Enjoy live entertainment!

Oh, and don't worry about the heat. Our Backyard always has Cool Air Circulating even on the hottest of days. And for those cooler evenings, heat is available as well!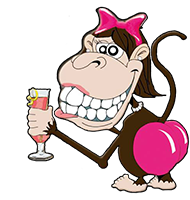 Step back in time. Stroll through our gardens with fountains and unique creations. You never know what you might find. Memorabilia and nostalgia abound. Artwork and vivid imagination makes it so much more. If you're thinking Key West feel, you're only half right. They have nothing on us!

Organized chaos, wacky ideas, our staff and customers combine to give it a quality all its own. Not to mention you can't see THE RED ASS MONKEY ANYWHERE ELSE!